Doge CT3
The safety of small spaces as SCAFFOLDING, GARAGES, SMALL FLATS and BOATS, becomes always more important. Doge CT3 is Venitem alarm sounder able to function as alarm control panel. Easy to program and reliable, this latest resourceful product can control up to 3 zones offering the choice of 1 entry/exit delay and 2 instant zones, or 3 instant zones. CT3 features visual memory of alarm on all areas, temporary or permanent signaling of system ON/OFF, input for electronic or mechanical keys, 4 programmable sounds, 2 settable alarm timings.
The sounder is equipped with 3 open-collector outputs devoted to: installation status, alarm and alarm memory, anomaly signaling; moreover, it has a relay output for indoor sirens or telephone dialers/surveillance centers.
The anomalies (battery, speaker, mains failure) signaled by 1 dedicated LED, are visible inside the sounder/control panel. Its microprocessor electronic circuit is protected against polarity inversion and submitted to a special resin treatment for excellent performance even in case of bad weather conditions. This special sounder features a patented double-technology anti-foam and anti-shock system, and is also available with additional exclusive anti-drilling protection. Doge CT3 is customizable with particular colors or adding stickers, serigraphies and decals, to satisfy all aesthetic requests of the customer.
_
3-ZONE SOUNDER/ALARM CONTROL PANEL
Application example with Vela 2.0 remote control or Onda Digital W keypad and expansion board.
_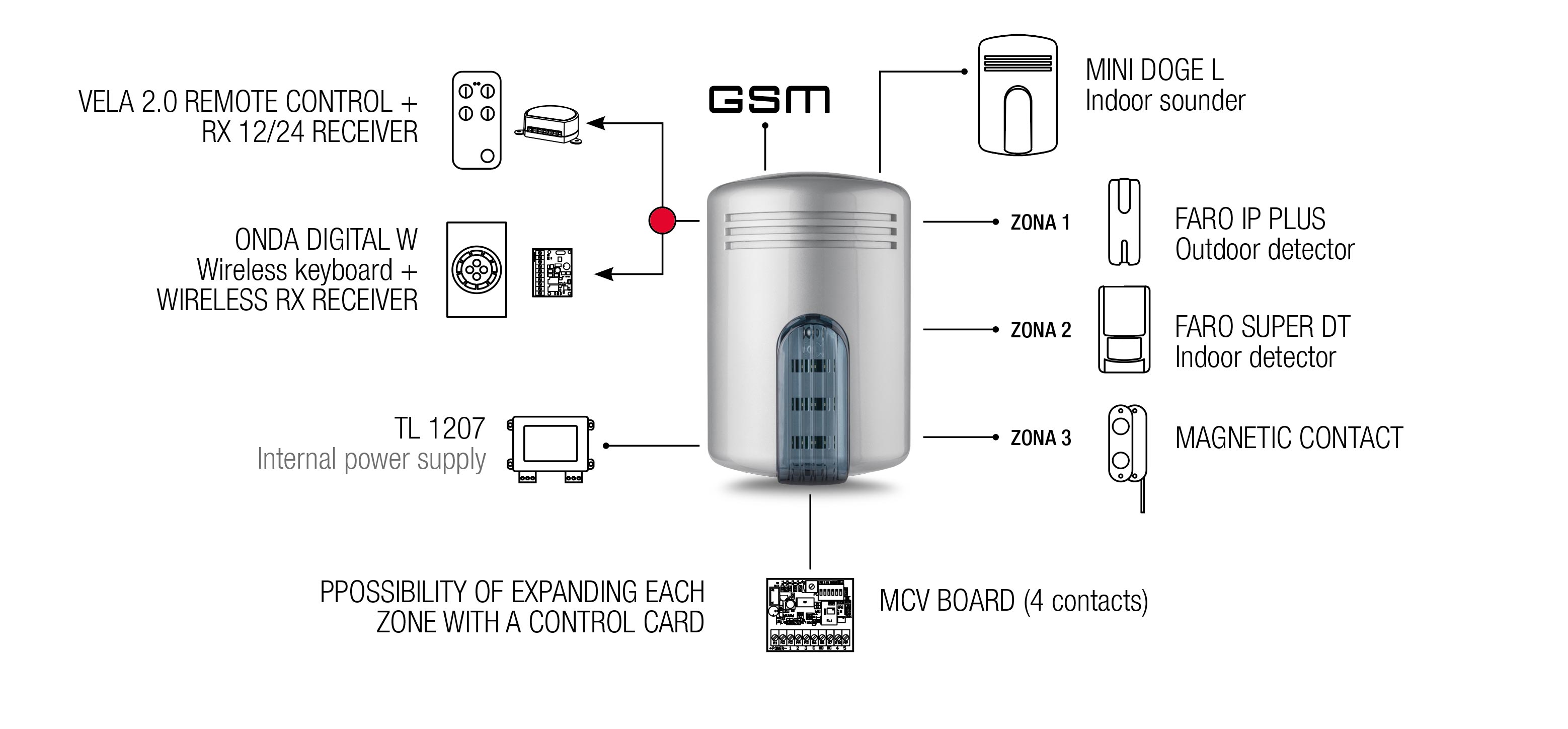 _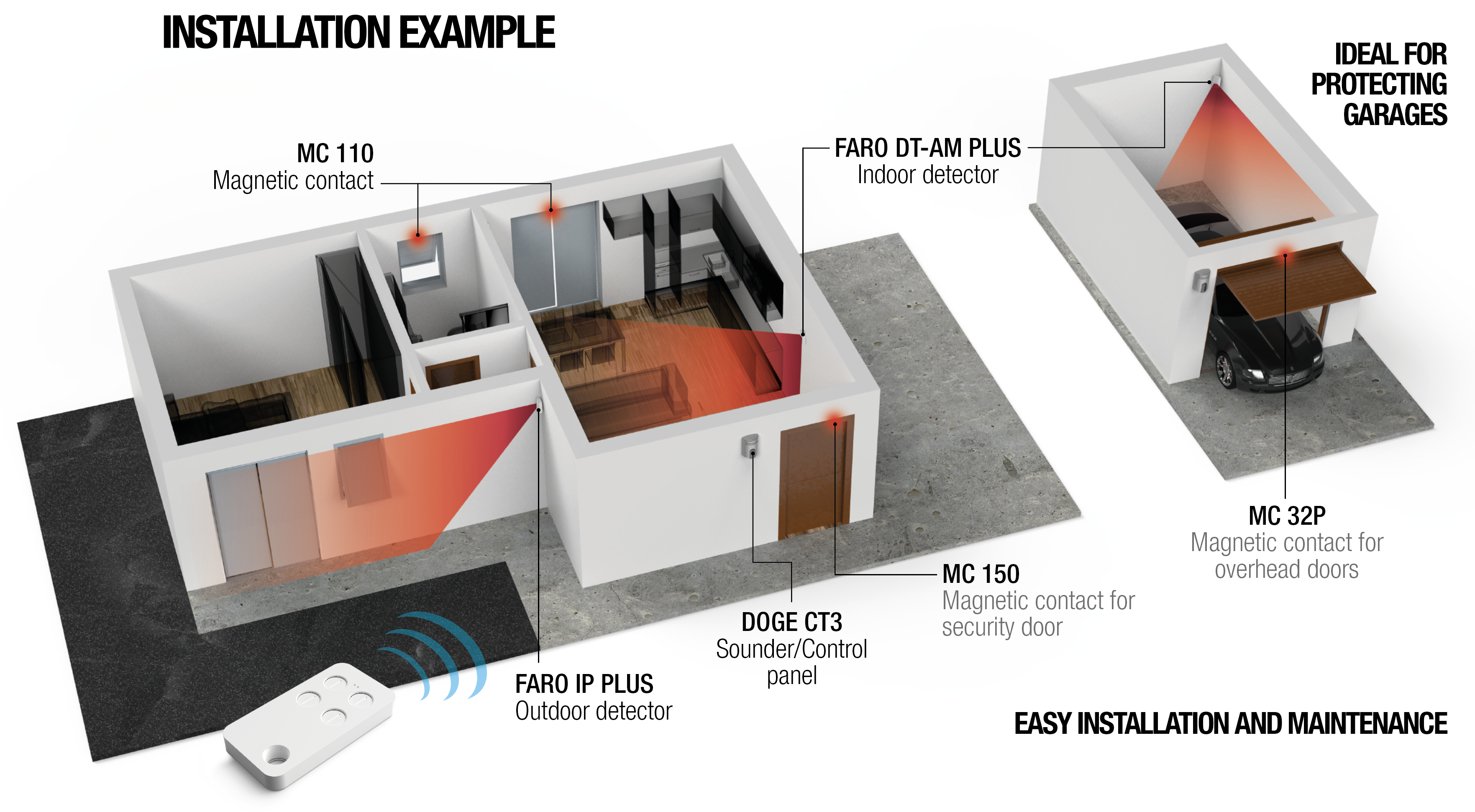 _
EASY INSTALLATION AND MAINTENANCE:
Doge CT3 is designed for easier installation and maintenance. The 24h self-protection line with instantaneous alarm works also if the control panel is disconnected, and it is possible to exclude it trough the "self-protection block" function, for an easier maintenance. The Walk test function reduces the acoustic output of the speaker for the installer to check sensors and outputs. Moreover, 2 self-resetting fuses protect the supply of the electronic board and the supply of detectors respectively. CT3 offers 1 total arming (through keys and remote controls) and 1 partition (through remote controls). Doge CT3 also includes an output for the supply of outdoor/indoor detectors and featuring nonstop voltage even when the control panel is disconnected.
_
TECHNICAL INFORMATION
3 balanced zones (extension possibility)

1 partition

230 Vac power supply

LED flashing unit

2 programmable sounds

Possibility to set entry/exit timing

Management through remote controls and wireless keypads

Output for GSM phone dialer
_
AVAILABLE COLOURS
Colours: Pearly white, grey, champagne, bronze, copper, brick red.
Flash covers: Smoke grey and light blue.
FILES AND INSTALLATION SHEETS