Company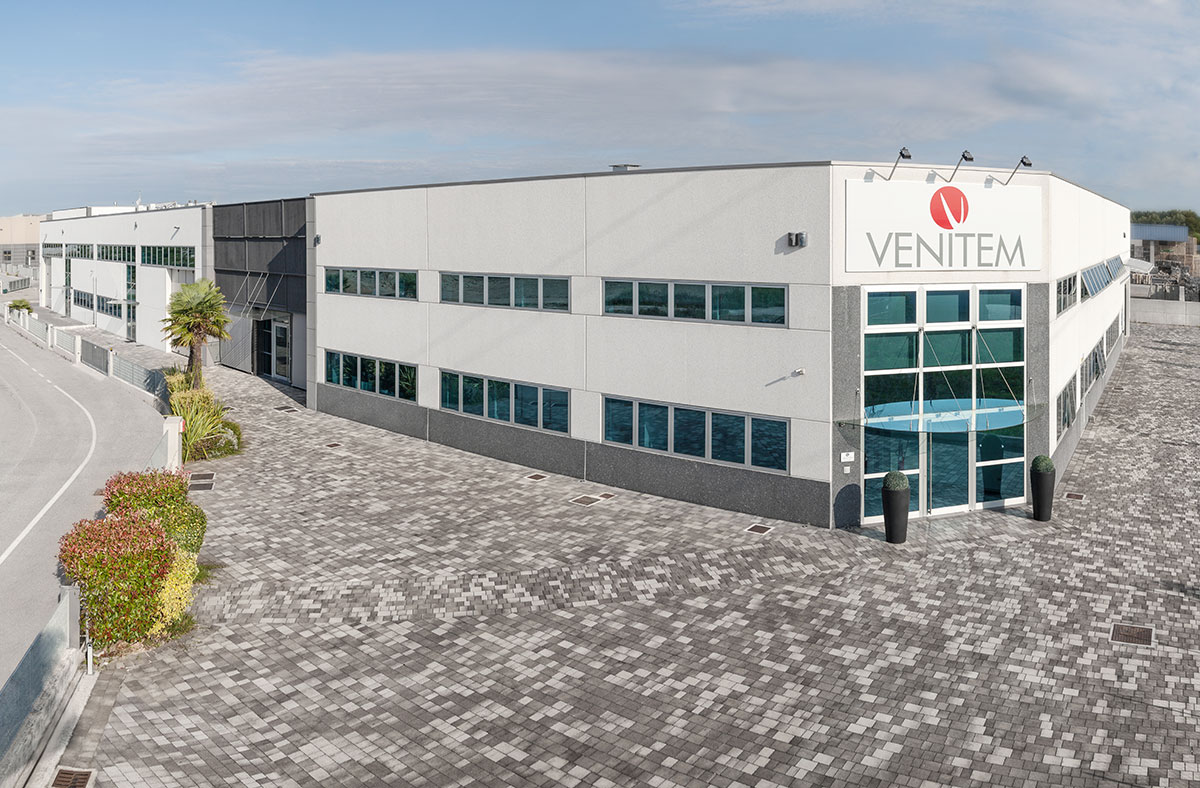 The Venitem Group is one of the leading actors in the field of manufacturing and marketing of civil and industrial security systems. With an over 40-year experience in the sector, the Group offers innovative solutions always characterised by elegant and refined design and flawless quality.
Products for burglar and fire alarm systems, always original and certified according to the most recent standards. Wired and wireless alarm sounders, power supplies for any kind of security systems, relay boards, optical-acoustic panels, radio-transmitters and many other products, easy to install and to use. Unique, elegant and competitive products for a safe, efficient and "stylish" security system.
ABOUT US
OUR HISTORY
The Venitem Group is one of the leading actors in the field of security. Born in 1997 under the name of Techna PCE, the Company specialized in the production of burglar and fire alarm sounders, developping from the very beginning its distinctive features: quality and fine taste.
In 2002 the company changed its name, becoming Venitem. A number of changes occured: the trend, the productive capacity, advancements in the R&D department, improvements in the production process in terms of design, colours, and attention to customer's requests.
In 2012, Venitem took over Sylco, historic name in security market for over 70 years. The company is specialized in the production of optical-acoustic signalers and accessories for alarm security systems featuring not only excellent quality, but also a relevant presence on international markets.
This partnership made of the Group a very important protagonist, able to satisfy the requests of the entire security market, with a very complete and updated range of products.
MISSION
Venitem's ability to offer quality and efficiency make it stand out and enable it to renew design schemes through new ever-changing solutions. The needs of the market represent a major analysis point for Venitem, which investigates the demand to provide "smart", reliable, innovative replies.
Venitem pays particular attention to its customers' requests and develops tailor-made solutions: this capability makes the Company a real reference point in its sector and a perfect commercial partner. Venitem can boast a skilled specialized team able to offer a comprehensive precise service, from pre-sale consultancy to post-sale assistance.
MADE IN ITALY
A fine taste, but not only. Technology and high quality to express the concept of "made-in-Italy" developed at its best. Original design, care for details, production techniques recalling artisans excellence and scrupulousity. Venitem is today one of the rare realities offering a 100% Made in Italy production: any item is treated as a masterpiece, according to tradition, realized with high-quality and carefully tested components in order to assure the market perfect performances. Made in Italy tradition and innovation gathered at Venitem for an astonishing security.
THE DESIGN
CREATIVITY
All Venitem products are designed paying great attention to design and the utmost care for details. The security device must guarantee high-performance levels and enrich the installation location. Venitem's unmistakably unique design mostly takes shape in its offer of sounders, ranging from the traditional metal models to the innovative ABS housings, that ensure high performance and versatility and adapt themselves to various personalization requests. The species evolution has finally ended into new manufacturing materials, special colours and finishing obtained through advanced techniques.
CUSTOMIZED SOLUTIONS
Venitem offers personalized solutions to allow its customers to get "tailor-made" products to be used as business card. The great personalization range together with an almost infinite choice of colours enable Venitem to meet any requests.
INNOVATIVE COLOURS
Venitem paints its sounders using a special innovative technique that ensures long colour lasting and high resistance against weather elements. The wide coulour variety enables the customer to get original results, including pearly, metal, matt and brushed coulours.
Chromium plating is obtained through a special galvanization process carried out underwater. This ensures great results and long lasting. Venitem has recently added its handmade "tech" colours that really give the product a unique touch.