Control panel CTH-18
CTH-18 is the new wireless control panel by Venitem, conceived to offer a simple and elegant security solution.
It offers 16 wireless zones and 2 wired zones and it works in combination with two-way remote controls with optical-acoustic feedback.
Thanks to its integrated GSM, it manages the transmission of all alarm, anomaly and management events through SMS. Alarm and anomaly events are also notified and distinguished through the number of flashes and the colour of RGBW LED of the sounder, for a quick and intuitive notification.
_
_
TECHNICAL DATA
16 wireless zones

868 MHz two-way dual-band wireless technology

2 hardwired zones and on-board tamper zone

Anti-opening and anti-removal tamper

1 partition

230Vac 0.8A 14.5V switching power supply

2.1Ah or 1.2Ah battery

Optical communicator RGBW LED for system and zones status signaling

On-board gsm up to 6 telephone numbers

Notices and feedbacks via SMS or voice call

Up to 10 two-way remote controls with optical and acoustic feedback

Management through remote control and the dedicated App

Setting via the dedicated App for Android and iOS

Adjustable entry/exit time

1 sounder-dedicated output

3 outputs for system status, anomalies and buzzer respectively

1 output for management through remote control
_
_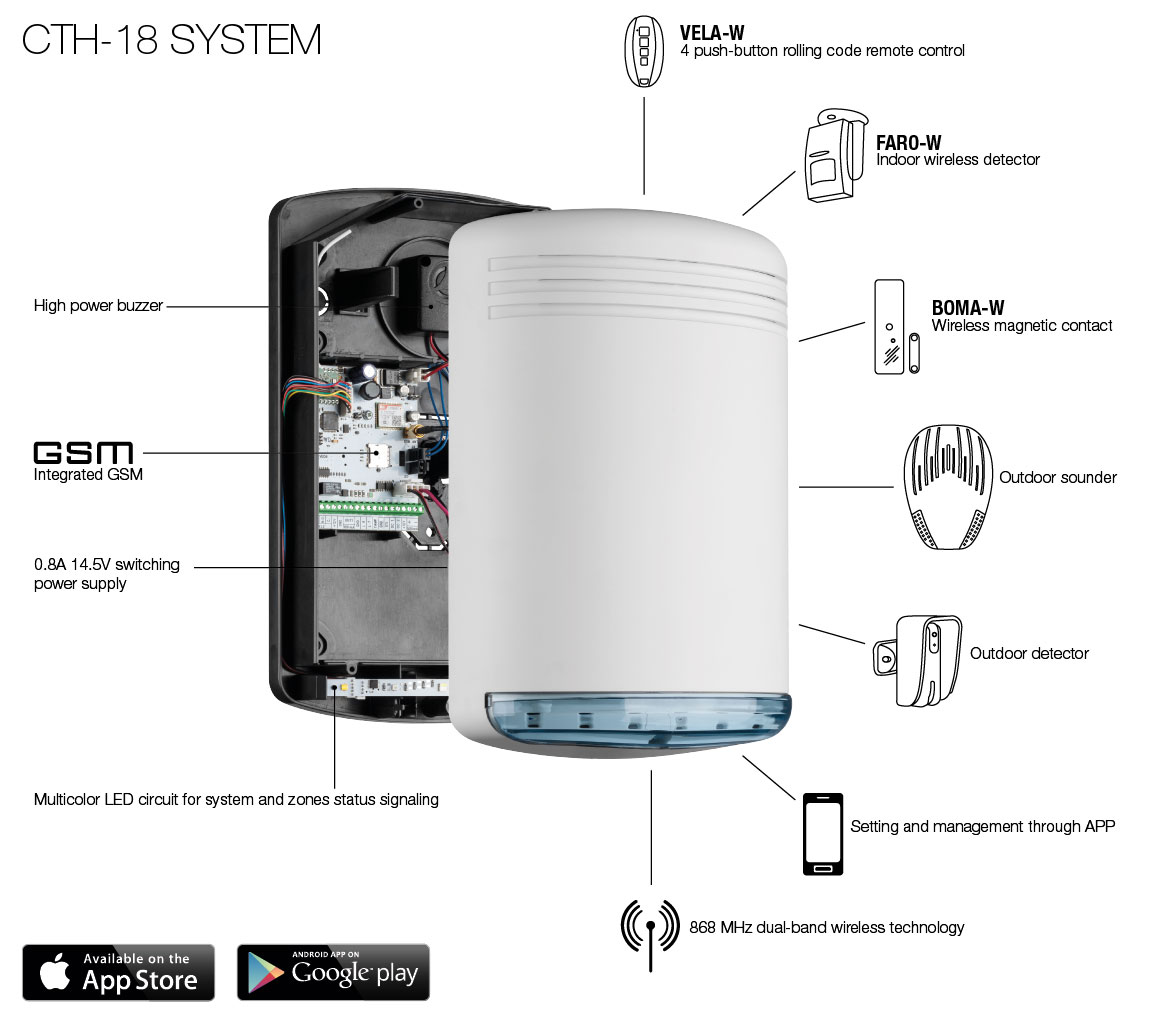 _
_
_
_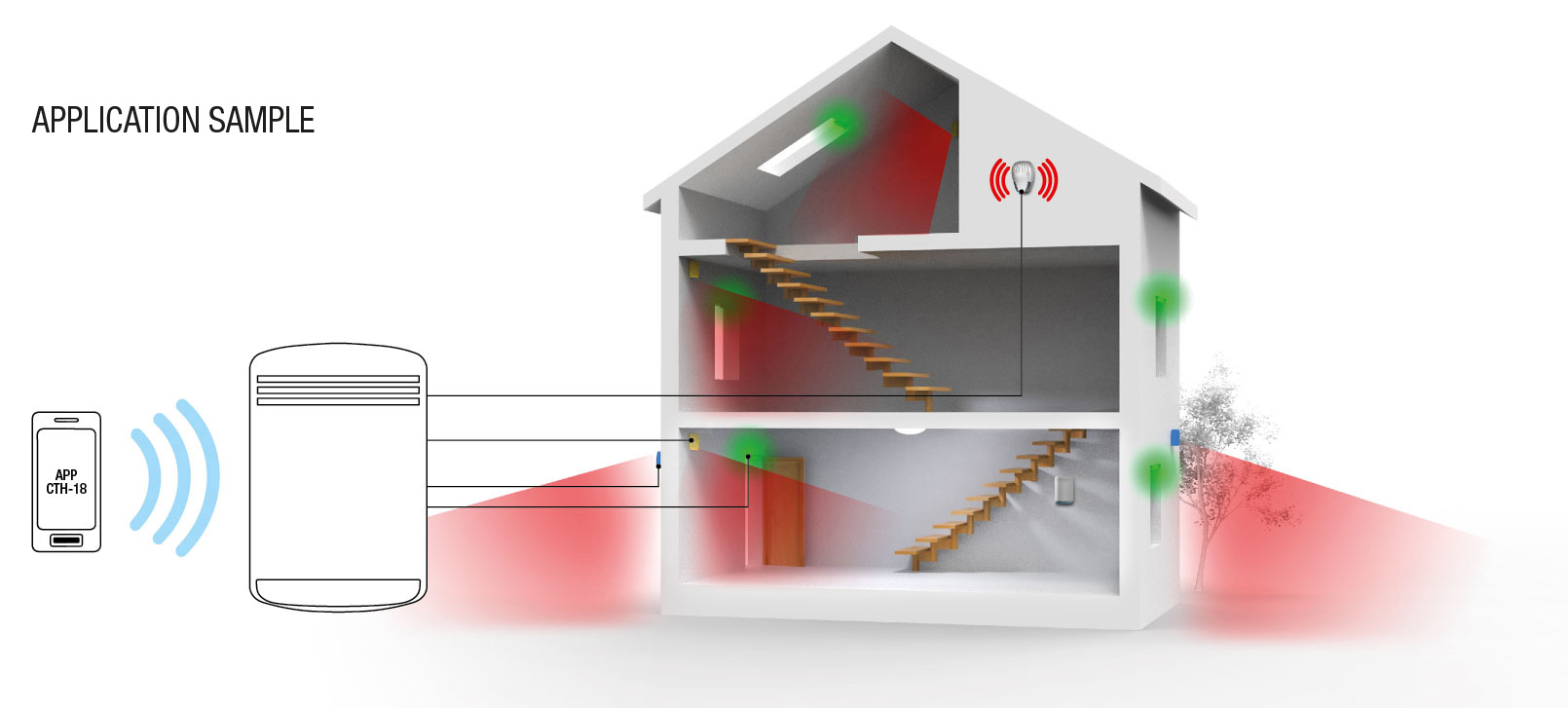 AVAILABLE COLOURS
Available colours: Matt white, matt grey, champagne, copper, pearly white.
Flash cover: Orange, light blue, smoke grey.
FILES AND INSTALLATION SHEETS
AVAILABLE COLOURS
Matt white

Pearly white

Matt grey

Copper

Chromium