Outdoor for cctv with waterproof box
TL 2410 IP /TL 2415 IP: 24 Vac OUTDOOR POWER SUPPLIES FOR CCTV WITH WATERPROOF BOX
Power supply units conceived to be used in outdoor installations directly subject to bad weather conditions or in very dusty environments, where the use of waterproof boxes is requested. The power supplies guarantee high reliability and a perfect functioning of TV cameras. Equipped with six fuse-protected independent outputs.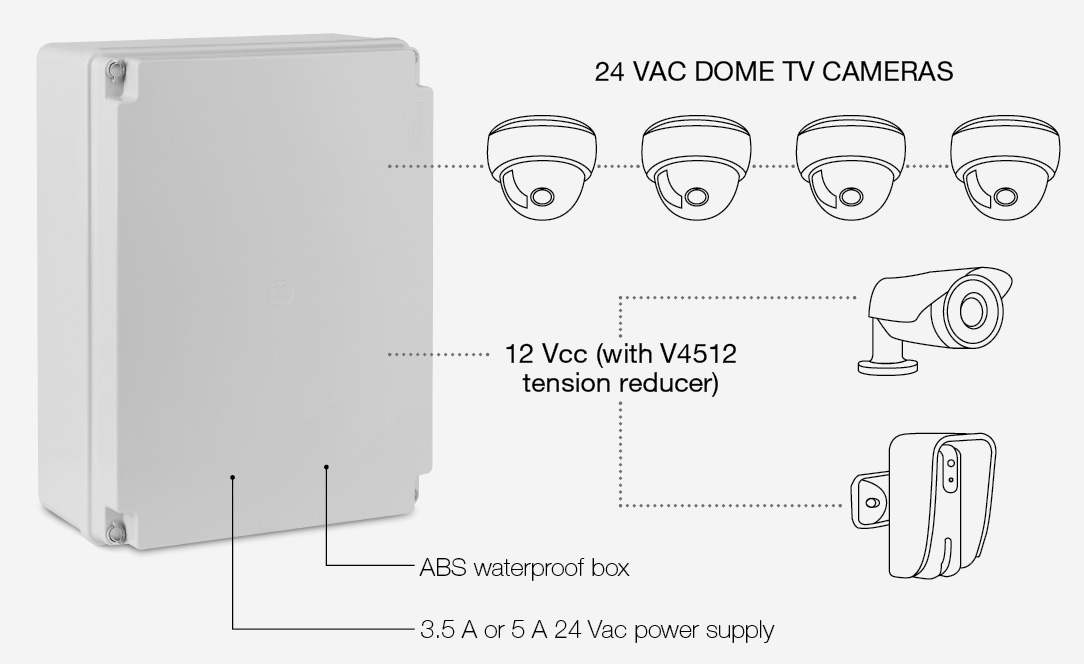 Available versions:
TL 2410 IP 24 Vac 3,5 A
TL 2415 IP 24 Vac 5 A
On request, we manufacture power supplies of different power and PSU-boxes of other kinds.