Marina
Technology and innov ation, artfully dressed with refined and smooth shapes, clearly bond to the notion of elegance. Design at an outstanding level for Marina, the new silhouette of security. Venitem is promoting new trends once more, by offering the possibility of having the BLUE or RED LED flashing light.
__
Marina available models:
MARINA L
MARINA LS (with anti-foam and anti-shock system)
LED SIGNAL OPTIONS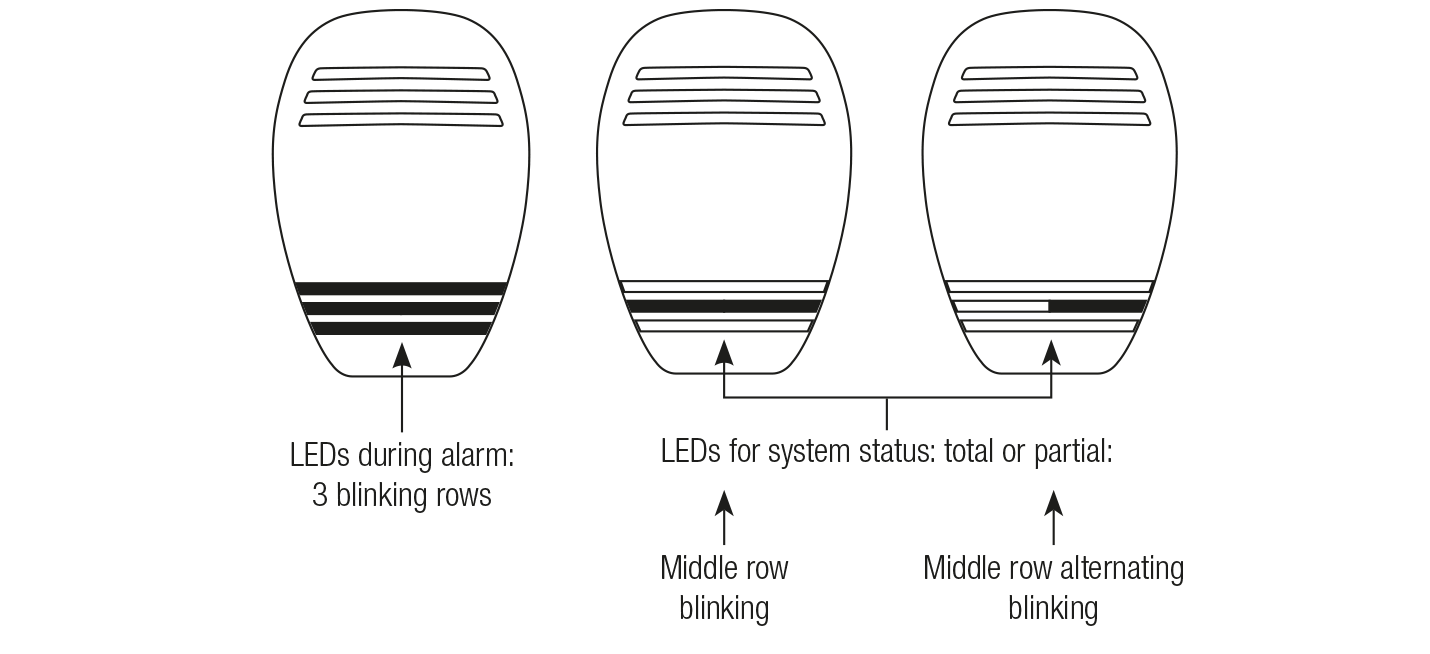 _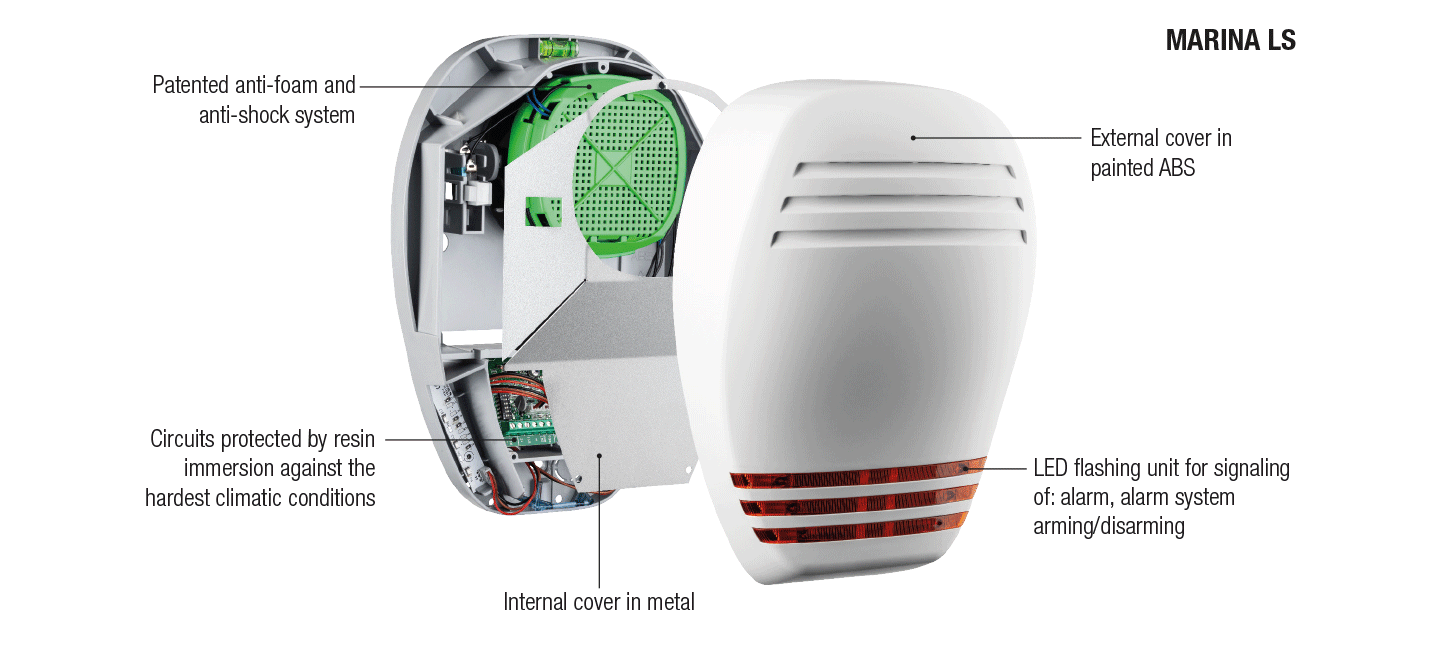 STANDARD FEATURES
Battery control according to EN 50131 standard

2 programmable sounds and 2 timings settable by dip switch
AVAILABLE COLOURS
Colours: Matt white, pearly white, matt silver.
Flash covers: Orange and light blue.
CUSTOMIZATIONS
Customized colours

Embossed stickers - Serigraphies - Decal
CERTIFICATIONS
IMQ – Sistemi di sicurezza
EN 50131-4
INCERT for Belgium
FILES AND INSTALLATION SHEETS
AVAILABLE COLOURS
Matt white

Pearly white

Matt silver