Giudecca | The only outdoor in-wall sounder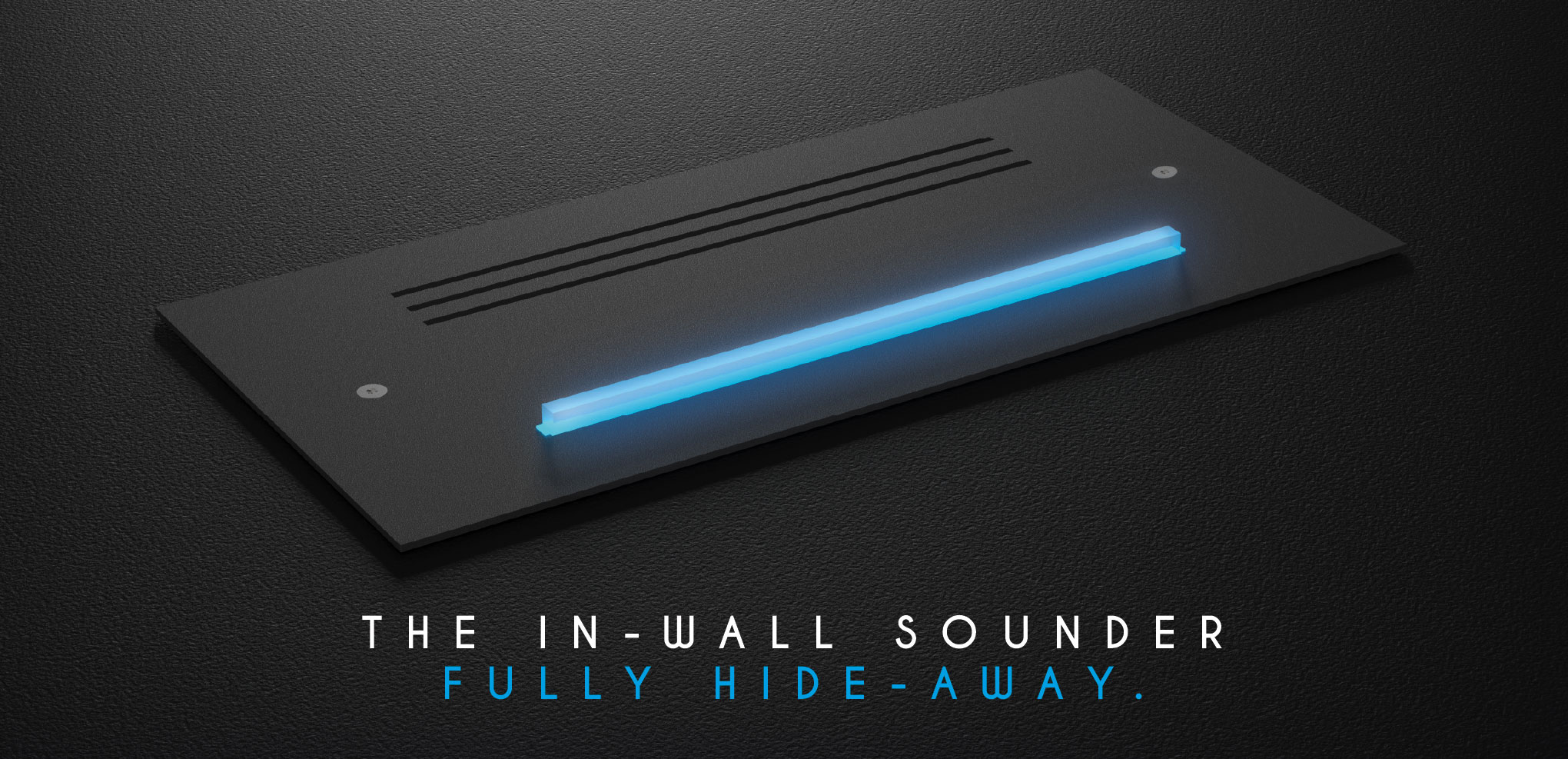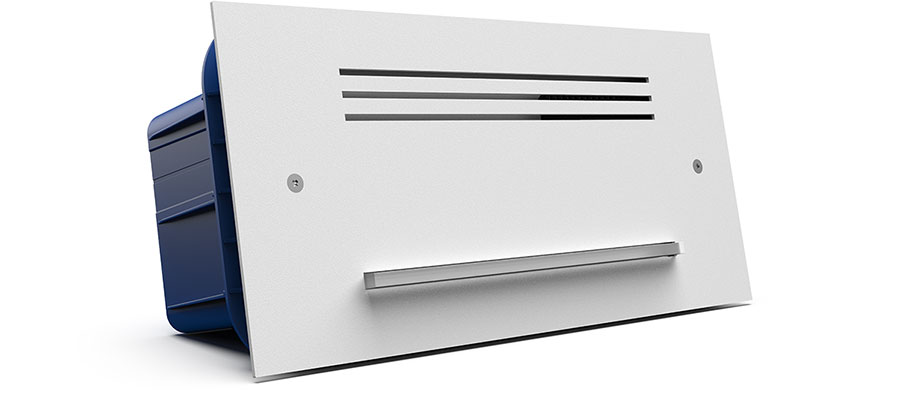 A PRODUCT FEATURING THE MAXIMUM SECURITY
WITH
MINIMAL AESTHETIC IMPACT
Giudecca is the first sounder completely wall built-in: the only visible component is its external cover, sturdy and yet slim, designed to look like a fan grill. The sounder is equipped with an elegant light-guidance LED flashing unit, fully customisable and perfect to its deterrent power. The wide chromatic range allows Giudecca to satisfy the most diverse aesthetic needs.
BUILT-IN BOX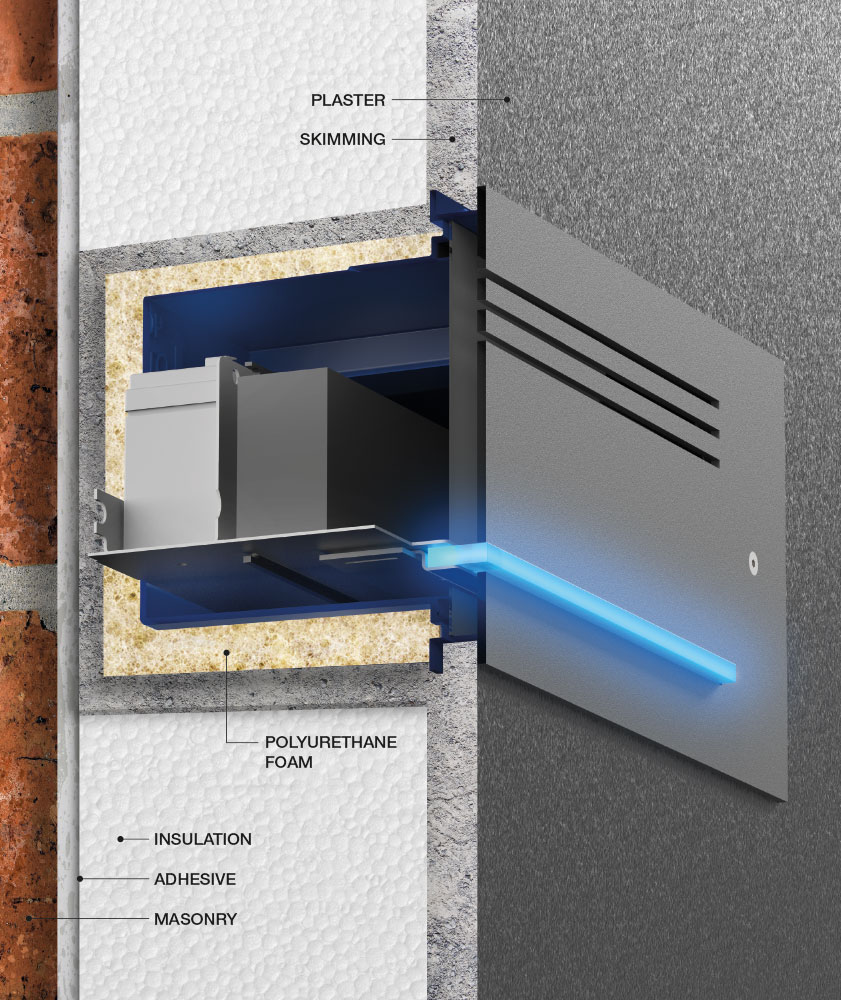 Unique and elegant, Giudecca is a product designed to make installation work easy. The sounder features some useful technical tricks to ensure perfect performances and mounting.
Built-in box provided in first-rate ABS with seal.
Removable cover in galvanised metal, designed to avoid the contamination with construction material.
Spirit level.
Setup for cable passing.

ADVANCED

PERFORMANCE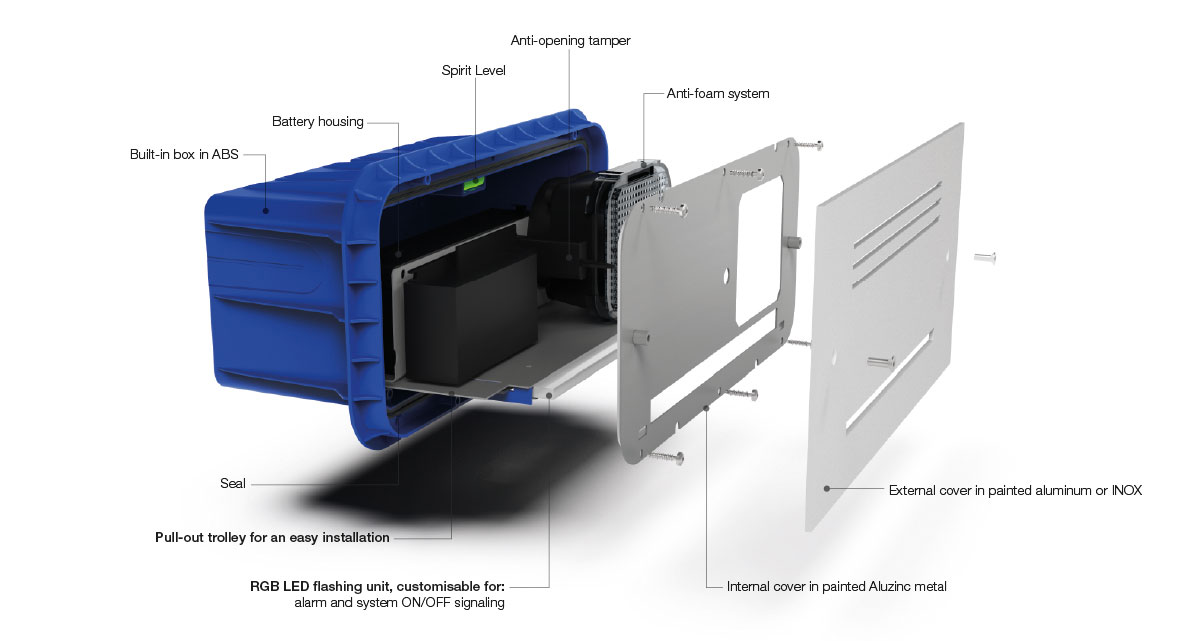 Care for details and top-level performances joined in one product, conceived to ensure total protection. Thanks to its standard features, Giudecca proves to be user-friendly as well as a powerful deterrent.
Positive and negative ON/OFF settable by dip switch
Battery control according to EN 50131 standard
Customizable RGB LED optical ON/OFF signaling
Daily alarm counting
2 programmable sounds and 2 timings settable by dip switch
Flash reset
Block speaker
AVAILABLE
COLOURS
White

Light grey

Dust grey

Corten

Stainless steel brushed (colour available at extra cost)

DRILLING

TEMPLATE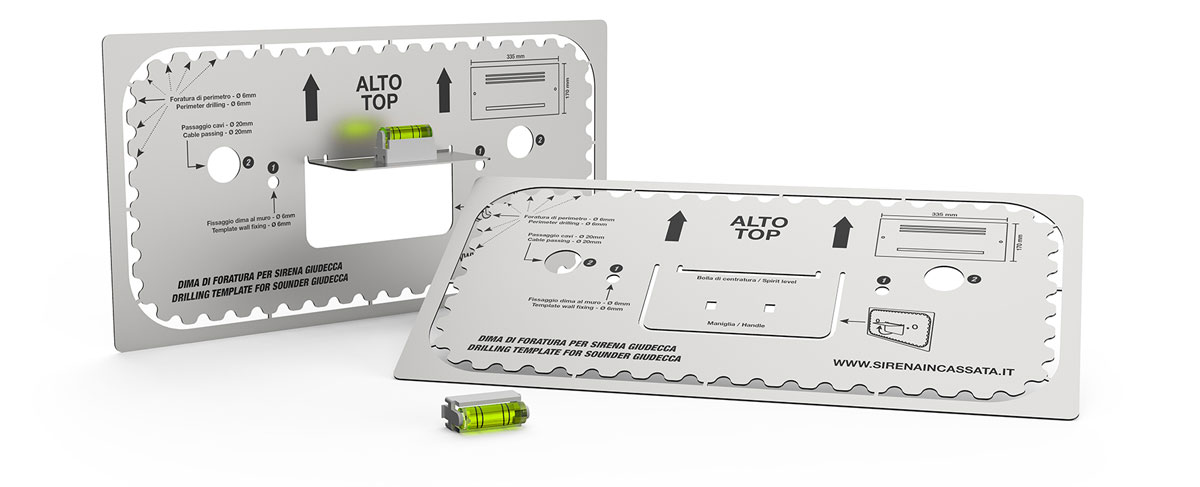 Drilling template to easily make the hole for Giudecca in-wall box in case of already existing walls.
CUSTOMIZED

SOLUTION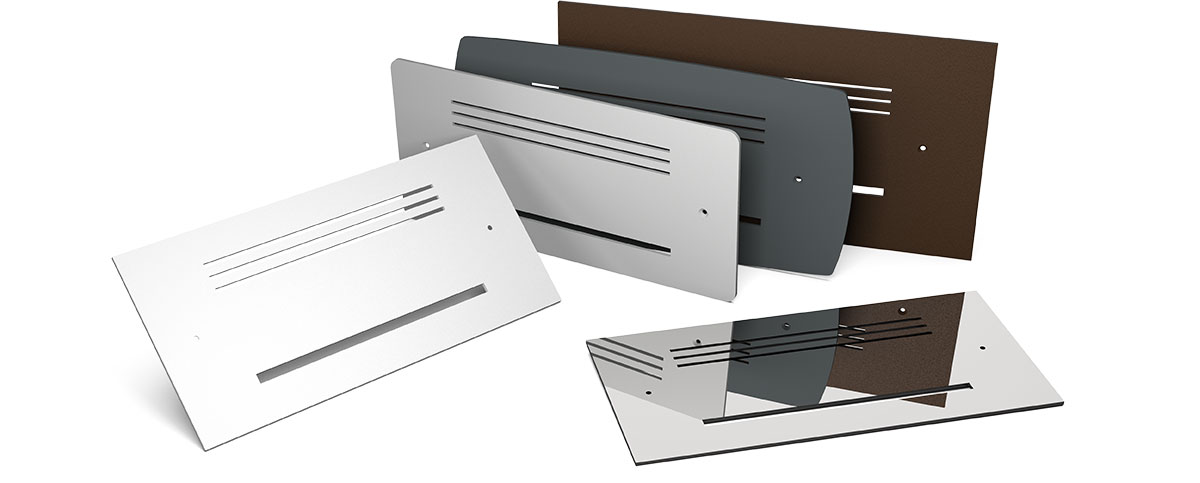 Giudecca is fully customisable, representing the ideal solution to satisfy the most diverse requests and aesthetic needs.
Its external cover can be easily painted over in any colour but also customised in size and shape to better fit any installation locations.
CUSTOMIZATIONS
Brushed stainless-steel available at extra cost

Customized colours
FILES AND INSTALLATION SHEETS