Faro SUPER DT | Dual technology motion detector with pet immunity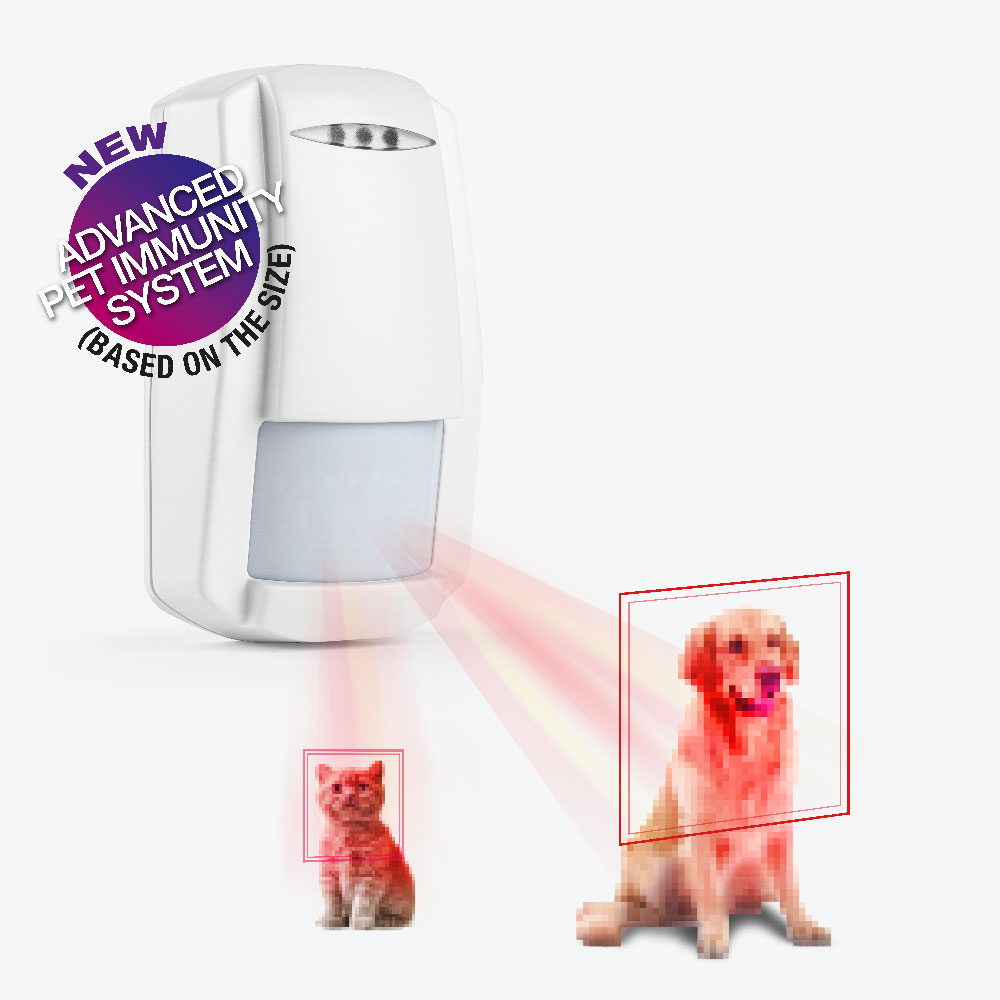 FARO SUPER DT is a dual-technology volumetric detector equipped with a microwave (MW) section and passive infrared (PIR) section.
Conceived to ensure an excellent immunity to small animals, the device still detects any intrusion attempts. Its key feature is a very low environmental impact thanks to the microwave switching-off: automatic through "Automatic ECO" algorithm; or through ECO function able to switch off the system. The detector also features low consumption in stand-by.
Compact design for the first indoor detector with Super Pet Immunity function. The different algorithms allow a distinction between dogs and cats!
MAIN  FEATURES
DT – Dual-technology motion detector (MW+PIR)

METERS RANGE – The detector has an operating range of 12 m

PET IMMUNITY – Pet immunity against small animals (settable by DIP-SWITCH)

AND – The alarm is launched when microwave AND infrared detect the intruder

ECO/AND – Automatic microwave switching off (low environmental impact)

MEMO – After system disarming, this function notifies the first alarm occured

LED OFF – It deactivates detection notice while memory notice is kept enabled
PERFORMANCE LEVEL: Grade 2, CLASS II
FILES AND INSTALLATION SHEETS