REMOTELY F24EN RANGE
The new range of fire and evacuation sounders has been conceived to face different security needs in any kind of fire system.
Suitable to all control panels, they offer a certified and innovative technology.
The wide range of choices in terms of functionality and design allows a greater possibility of customization for a top-range installation.
_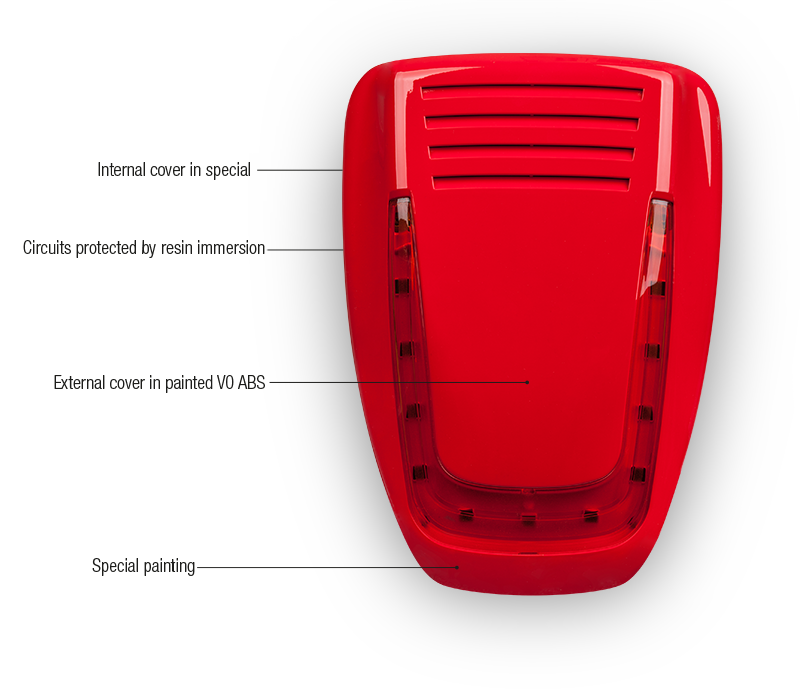 WITH COMSUMPTION FROM 60 TO 400 mA SETTABLE WITH DIP SWITCH
Settable low-consumption sounders
Remotely-supplied (batteries not required)
Sound synchronism among all indoor and outdoor sounders
3 settable and independent alarm inputs with inversion trigger (certified) or negative-giving
6 sounds for alarm, pre-alarm and evacuation, certified for different Countries
__
The new range of fire sounders is available in the following models: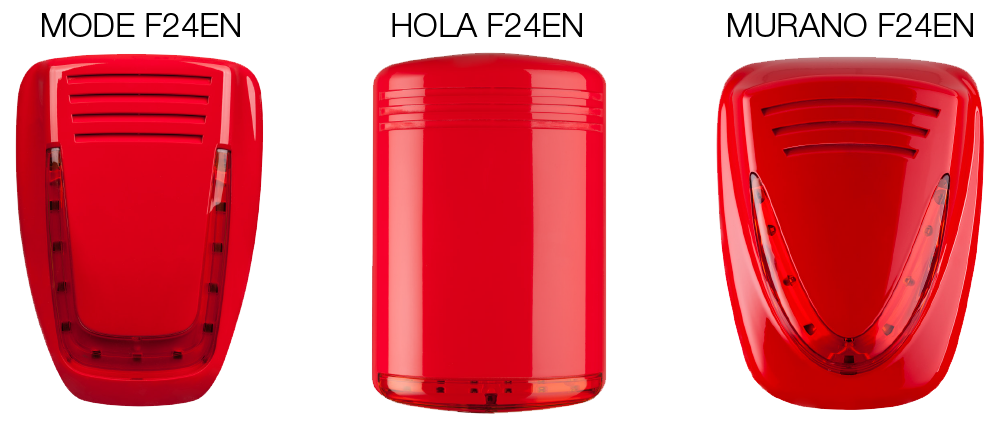 _
AVAILABLE COLOURS
Colours: Shiny red.
Flash covers: Orange.
CUSTOMIZATIONS
"FIRE ALARM" embossed sticker - not included
CERTIFICATIONS
Certified according to European regulation n° 305/2011/EU (Construction Products Regulation – CPR) and EN 54-3 Standard
FILES AND INSTALLATION SHEETS