VELA 20 CH-W
THE NEW 868 MHZ TWO-WAY WIRELESS RECEIVER WITH 4 OUTPUTS
Vela 20CH-W is the new two-way wireless receiver featuring 4 outputs and 868 Mhz frequency and it is also capable of supporting up to 20 wireless devices. The receiver is designed to increase the potential of its alarm system, whose management is made extremely simple, intuitive and safe through the response of successful transmission and the use of a remote, high-performing frequency.
Created to be integrated with both new and pre-existing alarm systems, it works in combination with two-way wireless devices VELA-W, FARO-W and BOMA-W, also managing their tamper and low-battery. The communication that occurs with the devices is cryptographic, so as to ensure total reliability in the transmission. Furthermore, the two-way communication of both the receiver and the connected devices allows to receive a clear and prompt confirmation of successful control transmission.
A solution that is not limited to a convenient and practical installations management, but adds a note of elegance and style, thanks to the integrated use of VELA-W, the remote control. This new security solution is outstanding not only for its particular shape, but also for the renowned design by Venitem.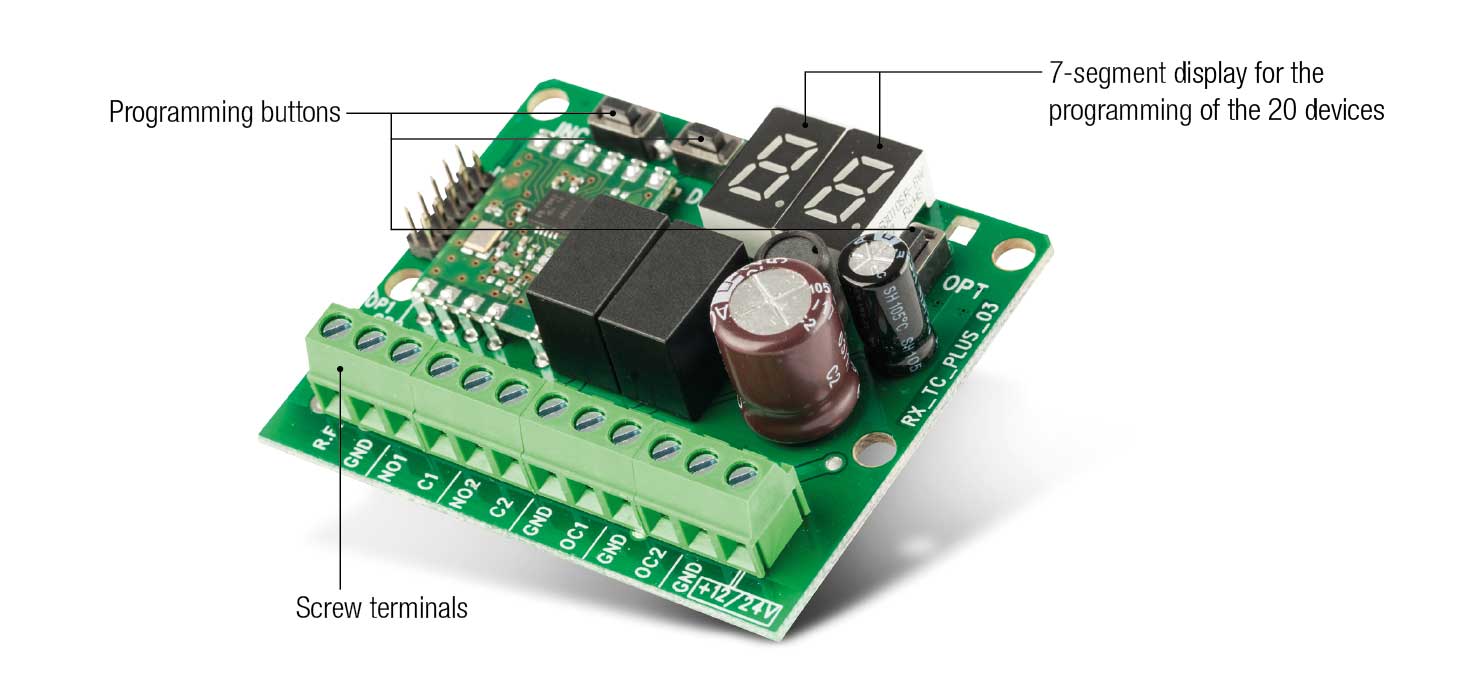 _
TWO-WAY COMPATIBLE DEVICES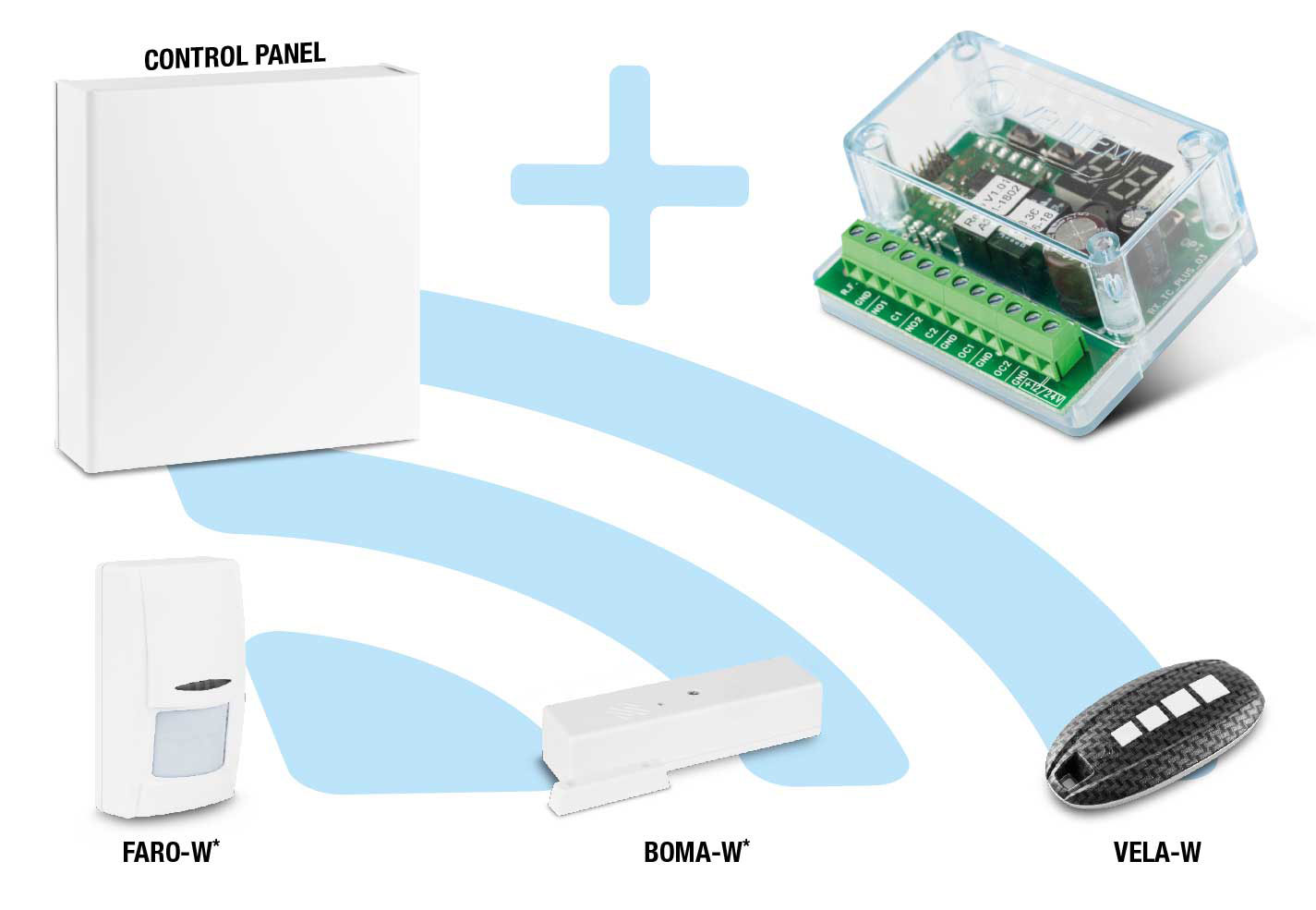 FARO-W* – Two-way wireless infrared detection with detection capability of a spread angle of 90° and 12 meters of lenth.
BOMA-W* – Two-way wireless contact with magnetic reed and one additional input for connection with NC contact/fast contact, which can be managed separately.
VELA-W* – Two-way remote control, modern and elegant. It is equipped with 4 programmable buttons with 2-colour customizable LED signaling, optical and acoustic feedback for the notification of the correct command reception from the receiver.
*The receiver doesn't manage the supervision of devices.
FILES AND INSTALLATION SHEETS